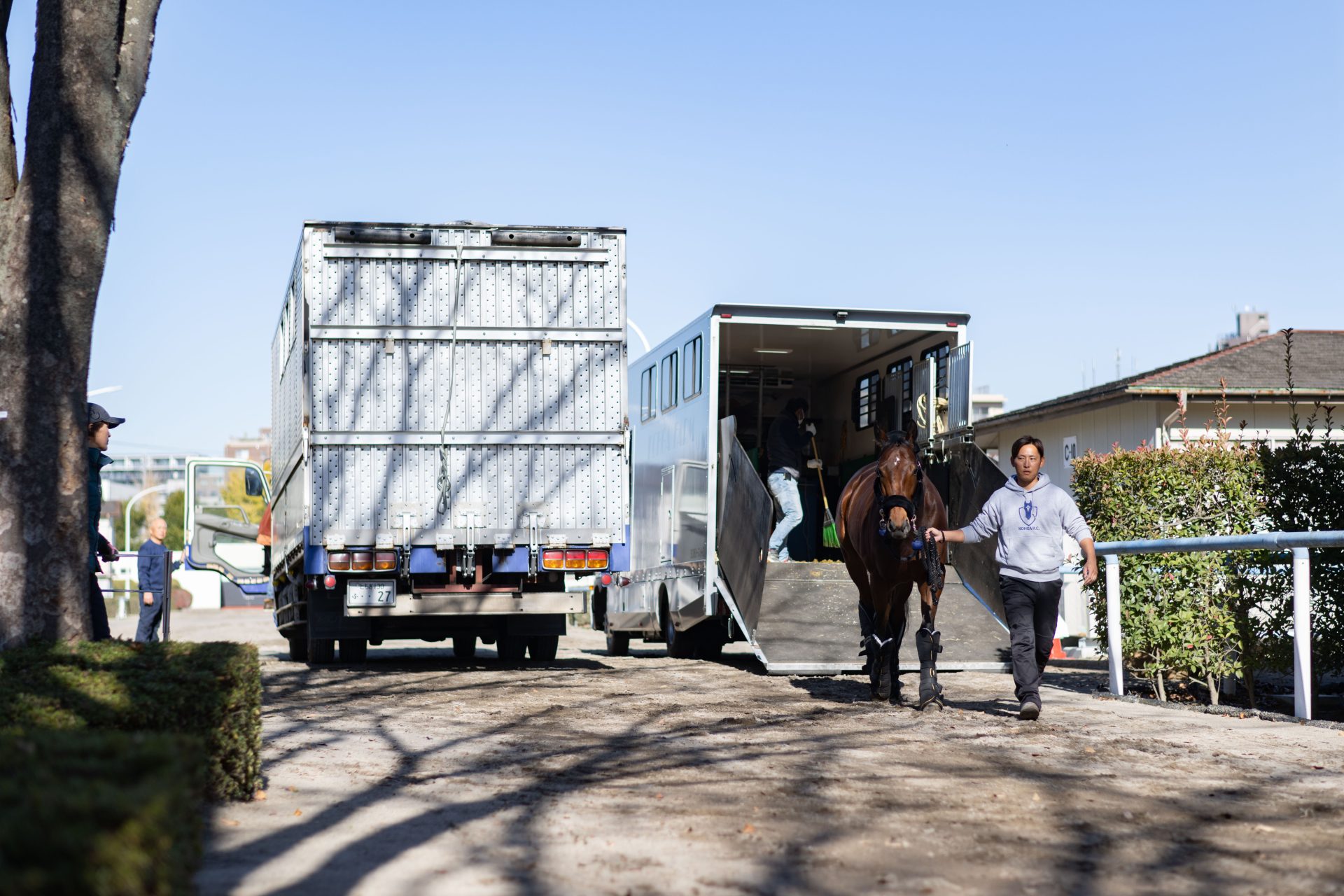 This article will introduce the Retired Racehorse Cup (as RRC below), an equestrian competition held by the National Riding Club Association of Japan to help retired racehorses build a second career in equestrian disciplines, improve retraining skills, and promote equestrian sports among the general public.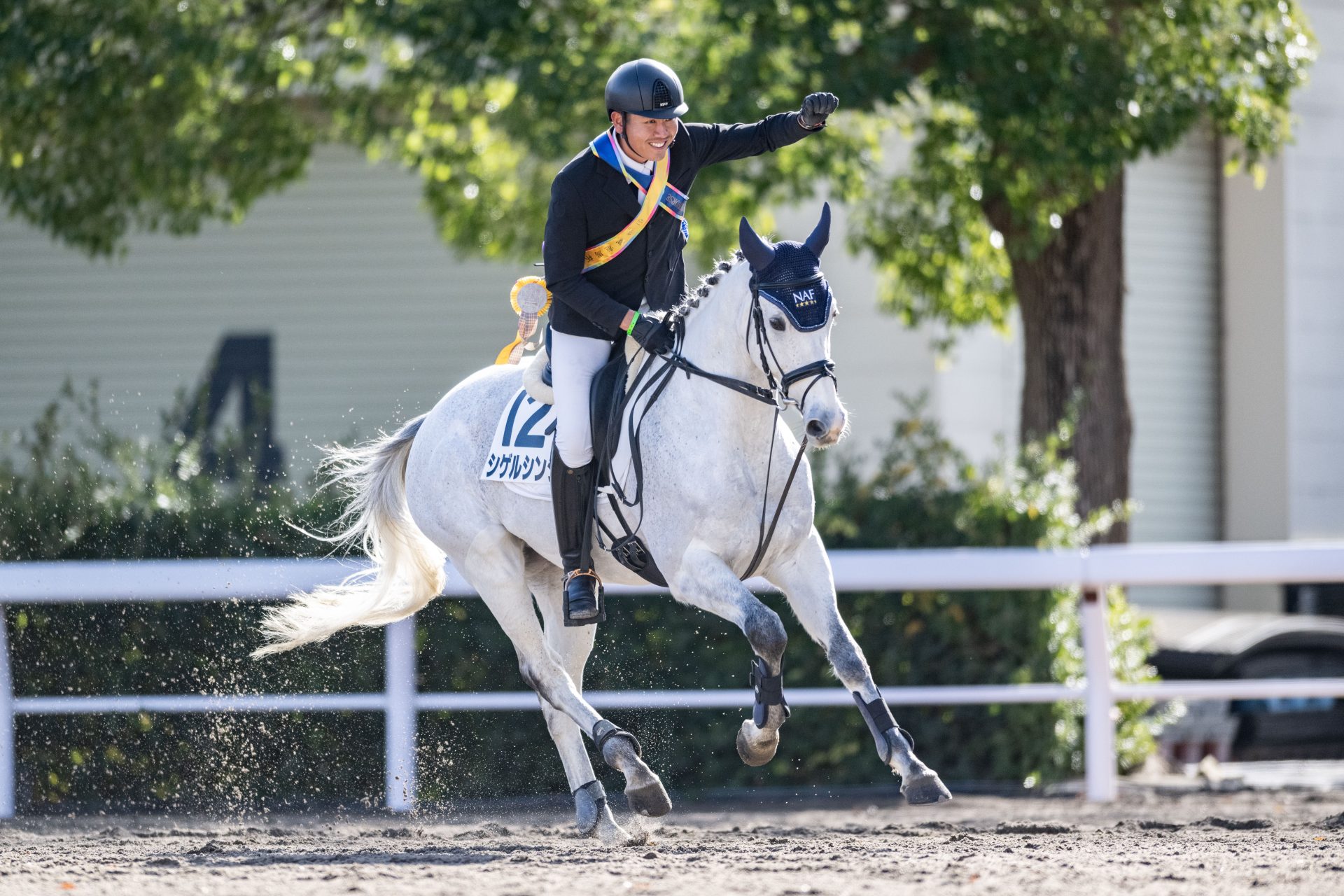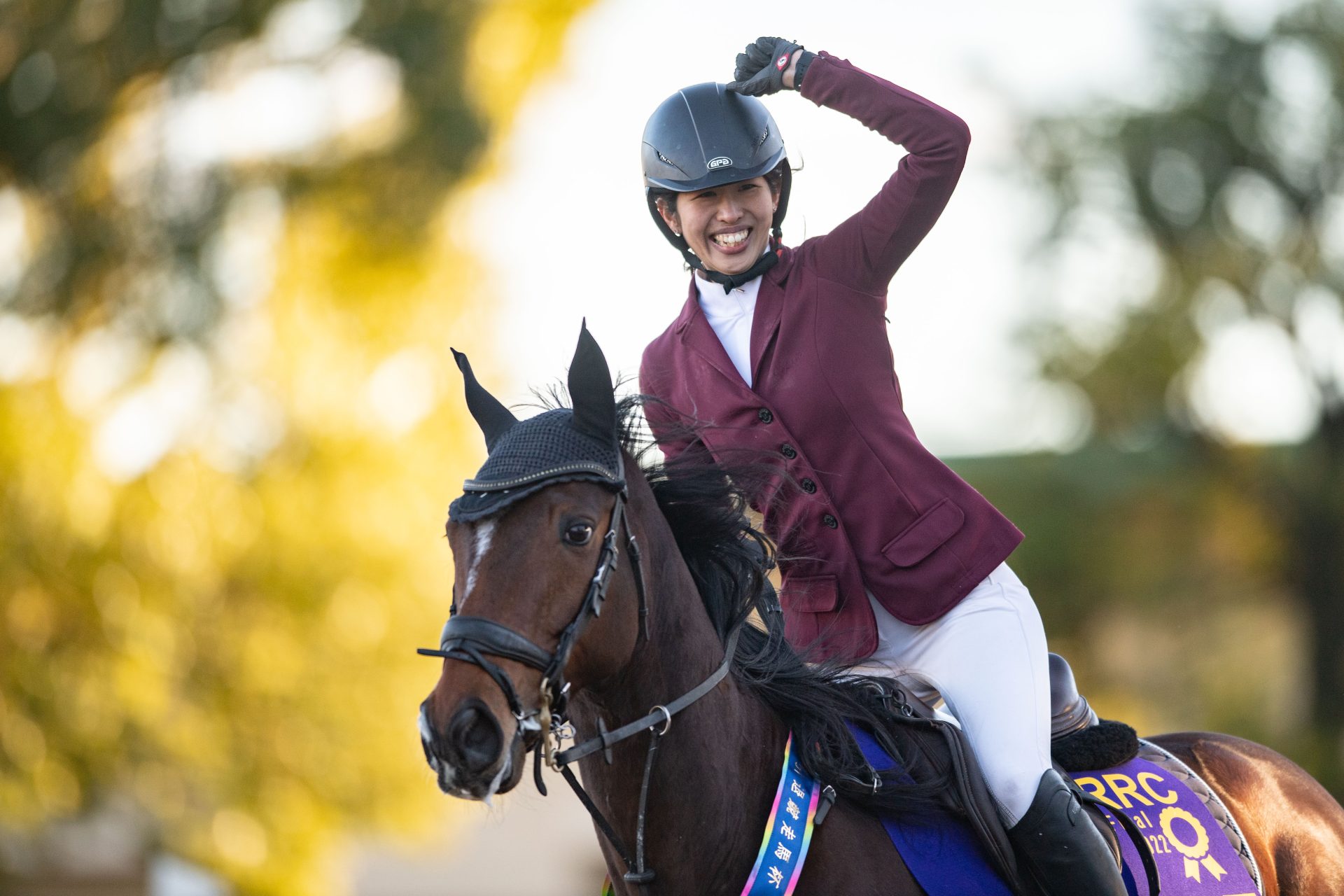 Retired Thoroughbreds return to the racecourse
The RRC has been held annually since 2018 as one initiative to promote career diversity for retired racehorses. 2022 was the third time that the Finals Competition was held and a total of 40 retired racehorses (12 dressage, 28 show jumping) who passed the qualifying rounds returned to the Tokyo Racecourse on December 18, 2022 to compete in the Finals.

If you look into past race records of the Thoroughbreds who have competed in the Finals, it ranges from horses who never debuted in racing to the very elite racehorses. What makes RRC unique is the fact that Thoroughbreds from all walks of life come together to compete on the same stage.

The first event of the competition was dressage. In dressage, horses move in rhythmic steps and in figures around the arena. The winner of this competition was rider Tomohiko Nishiwaki of Nishiwaki Stable, and Nima, a horse whose racing name was Shigeru Shinju (2016, Kurofune[USA] x Clivia[JPN]). After debuting on the JRA circuit, Shigeru Shinju moved to the NAR circuit's Monbetsu Racecourse and Saga Racecourse, winning three races in Saga. Although he may not have been a major star as a racehorse, he has proved to be an incredible dressage horse with his win at the RRC Finals.

(*Horse racing in Japan is overseen by the Japan Racing Association (JRA), and by municipal government racing (NAR).)

The next event was show jumping. In show jumping, horses jump over obstacles set up in the arena in a predetermined order. The horse that completes the jumps the fastest without knocking over any of the bars wins. The height of the jumps in the preliminary competitions were set at 90 cm. For the Finals, the bar was set at 100 cm. The winner in this event was GSomia and amateur rider, Mayuka Nakagawa of Tableland Riding Club. GSomia's racing name was Tiger House (2015, Orfevre[JPN] x Pisa no Juban[JPN]). Tiger House debuted at Monbetsu Racecourse and later moved to Oi Racecourse and Sonoda Racecourse. Trainer Junji Tanaka worked with Tiger House at Monbetsu and commented, "Tiger House, I remember him! He was a pretty ordinary racehorse and did not have a particularly special racing career, but it is really great to hear that a horse that started out at our stable is doing well, even if it is not in racing." I would also like to applaud rider Nakagawa for her incredible performance. She demonstrated a great short-cut in her run and really entertained the audience.

There are many people who are involved in the various life stages of a single horse, and each person invests their own emotions and memories into that horse. I often think that if horses could talk, I would love to sit and hear all about the various encounters and experiences they have had in their lives.

Three horses in which I have had the pleasure to work with in the past were participating in this year's Finals Competition. I would like to share some of the behind-the-scenes stories about these horses.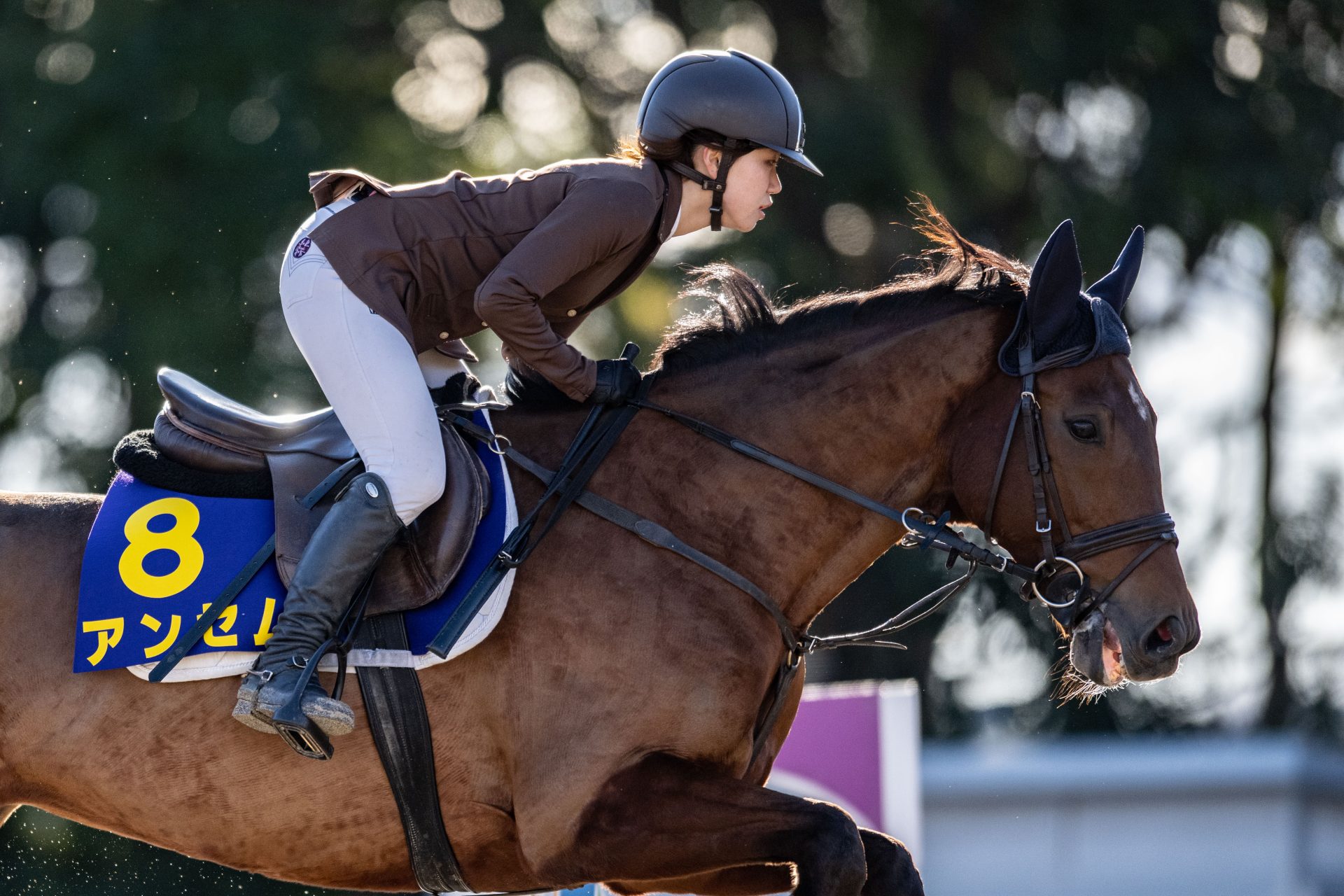 A horse I have known since he was a baby, Anthem 18
Anthem 18, whose racing name was Anthem (2014, Deep Impact[JPN] x Autumn Melody[FR]) was a horse that was born at the Darley Japan Farm while I was working at their foaling barn.

I remember how I looked forward to meeting Anthem before he was born because his full-sister, Pixie Princess[JPN], was a very good racehorse. Anthem ran his last race in January 2019 and retired into Godolphin's in-house program for retired racehorses called the Godolphin Rehoming Program, which I was in charge of running. After resting for a period of time, in December 2019 Anthem was moved to Shirai Farm to retrain as a riding horse. He showed good aptitude as a show jumper and in 2020 he competed in the RRC Finals for the first time. Ever since, he has competed in the RRC Finals for three years in a row (2020~2022), and has had a very successful second career as a show jumper.

We spoke to trainer Kenji Nonaka, who worked with Anthem during his racing career, and we told him about Anthem's latest achievements. He commented, "Even during his career as a racehorse, Anthem's strength was more in his elasticity and rideability than in his power. I remember that his sensitive temperament stood out, but perhaps that has worked in his favour as a riding horse. Ultimately, I think it is not only Anthem's qualities as a horse that made his second career successful, but the efforts of the people at Godolphin's rehoming program and Takeshi Shirai of Shirai Farm who did the retraining, to support and connect this horse from one person to the next. Of course, it makes me very happy to see a horse that I worked with showcase its talents and continue to be successful off the track. I hope I can continue to manage horses in a way that will allow them to have such successful careers after racing."

It had been one year since I last saw Anthem personally, and that was at last year's Finals. He seemed even calmer than before and was in a very good mood. I could tell right away that he was cherished and well taken care of by everyone at Keio University Equestrian Team, where he currently resides, and I was filled with gratitude.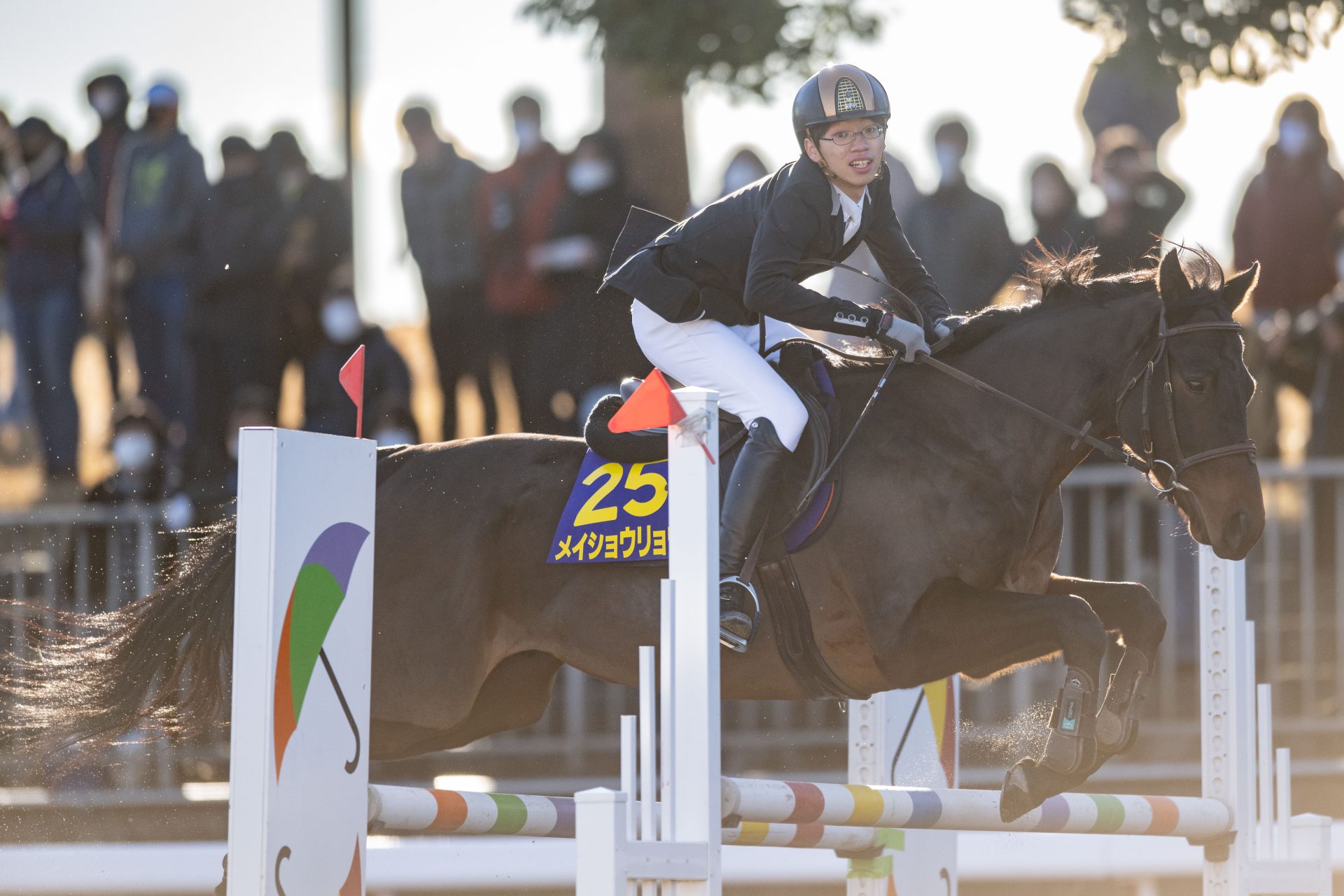 Meisho Ryoga, nicknamed Teddy
In this year's Finals Competition, there was one particularly relaxed horse with a very gentle demeanour, much like a teddy bear. The horse was Meisho Ryoga (2017, South Vigorous[USA] x Meisho Fuku Hime[JPN] ). Mishima Farm was doing Meisho Ryoga's pre-training, and in September 2020, they contacted me about a very well-tempered two-year-old horse. They wanted me to help find a good home for him to work as a riding horse.
I went to see the horse and I could hardly believe he was only two years old; he was so calm and had very kind eyes. I was certain that with such gentle temperament he would be well loved as a riding horse, but many people assume two-year-old horses are too young for riding so they are reluctant to take them in. I contacted Nasu Training Farm, which also manages racehorses, and they were happy to take in Meisho Ryoga. Sixteen-year-old Yamato Hirota was put in charge of Meisho Ryoga's retraining, and Yamato also rode him in competitions. It was their second year to participate in the Finals Competition together and this year they placed in third, which was a pleasant surprise for Yamato himself. Meisho Ryoga has not only proved to be a successful show jumper, but he is also very popular among the pleasure riders who ride him for lessons.

Although Meisho Ryoga was bred to be a racehorse his potential as a racehorse was questionable early on. Thanks to the fact that his owner and racing managers made the appropriate assessment and decisions for him right away, he was able to move onto a career that better suited him. There are always some Thoroughbreds who are bred for racing who do not end up being suitable for it. In order to provide careers that better befit these horses, I believe it is vital to have a strong network of connections between the racing industry (particularly breeding) and the equestrian industry.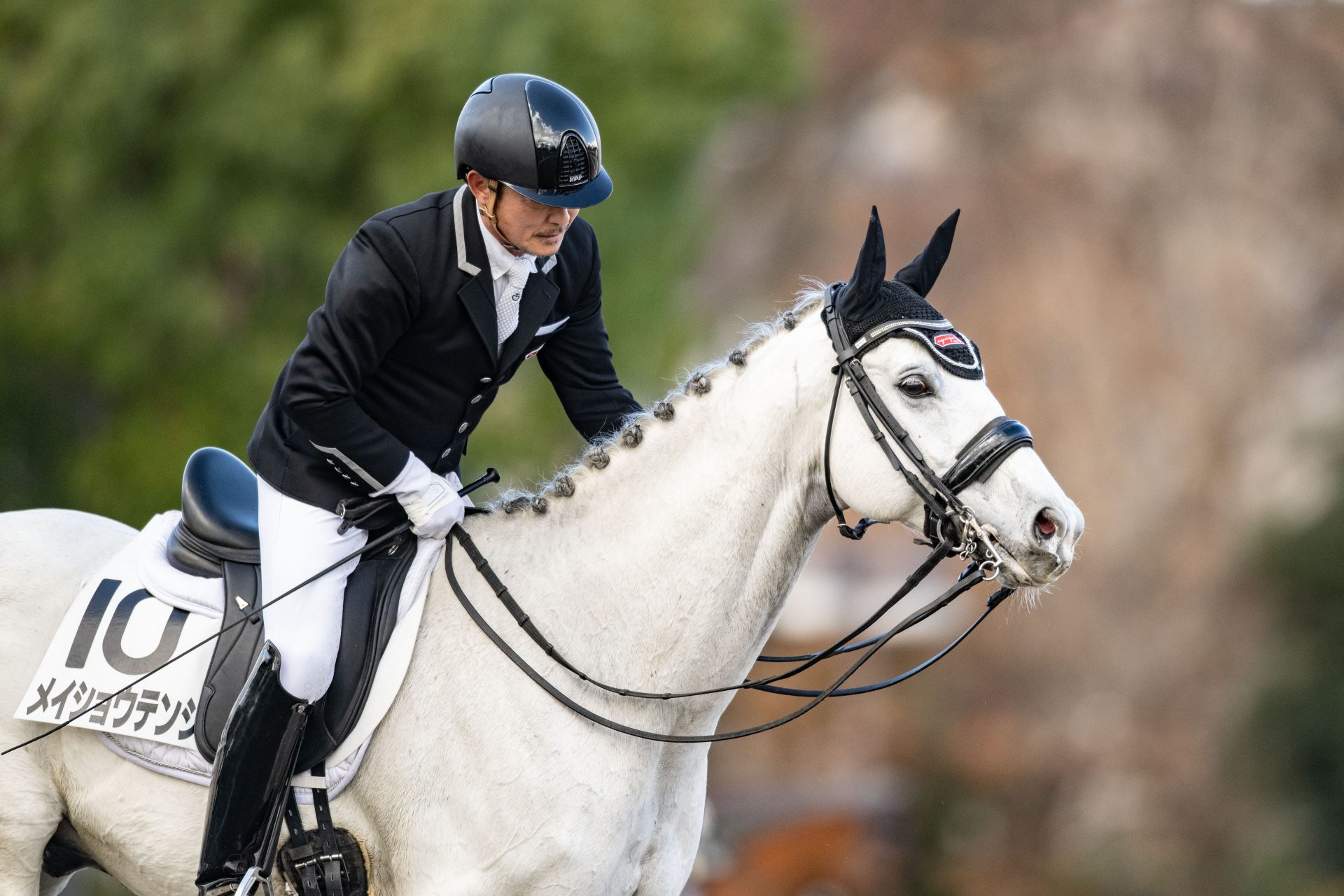 Everyone's favourite, Meisho Tensha
Lastly, I would like to introduce Meisho Tensha (2014 Deep Impact[JPN] x Meisho Beluga[JPN]). Meisho Tensha is currently under the care of Old Friends Japan, a program which I help operate and which I introduced in the first column of this series.

Read the article here: Retired racehorses(Japan): Old Friends Japan
▶︎https://humanwithhorses-jra.jp/columns/01en/

Meisho Tensha retired from racing in October 2020 and his trainer, Kaneo Ikezoe asked that he be moved to Hiruzen Horse Park. Later, he was transferred to Old Friends Japan, which is a part of Hiruzen Horse Park.

Last spring, Old Friends Japan opened up their paddocks for public viewing, and ever since many racing fans have come to visit to catch a glimpse of Meisho Tensha.
Popular retired racehorses like Meisho Tensha helps us to promote retired racehorses and lets more people learn about their activities. We believe providing accurate information about retired racehorses will help to change some of the negative preconceptions that currently surround them. Meisho Tensha continues his training and will aim to make his third appearance in next Finals Competition.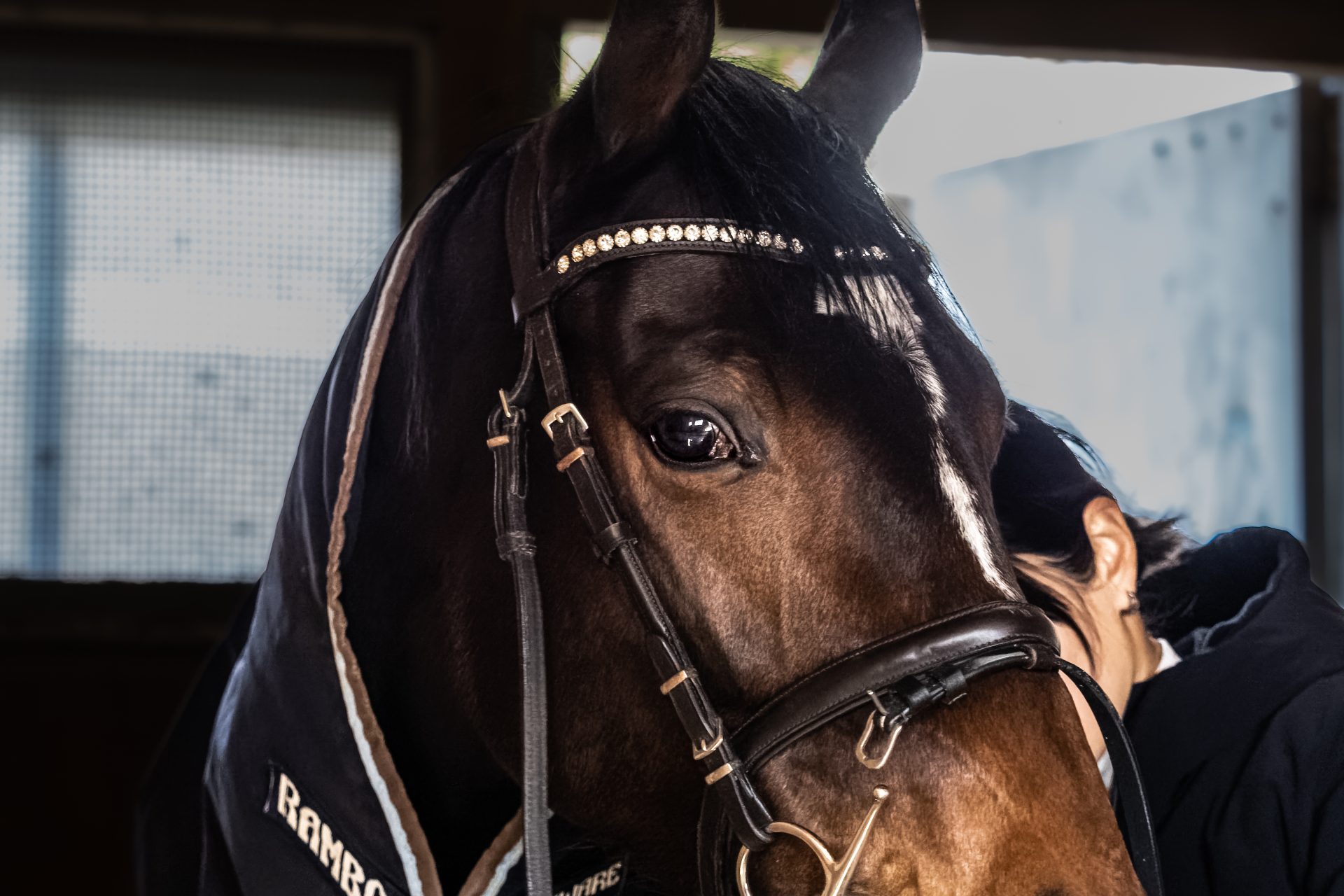 The life of a Thoroughbred and the future of retired racehorses
When talking about retired racehorses, we have a tendency to focus solely on their post-retirement careers, but I feel that this is not adequate. Thoroughbreds are raised by many different people throughout their life, from breeding, birth, training, racing and after retirement. All of the people involved in these various stages of a Thoroughbred's life are very passionate and work very hard to provide the best for these horses.

Japan's horseracing industry has the skills and knowledge to produce and raise world-class Thoroughbreds.
At the same time, Japan's equestrian industry has a long history of retraining retired racehorses and the know-how to turn racehorses into elite performance horses.
If we work together as one, I am certain that the network of connections between the racing industry and the equestrian industry will make Japan's support system for retired racehorse one of the best in the world.

Lastly, I would like to send a big round of applause to all the riders and horses who participated in the Finals Competitions and all those who were involved in making this event happen. Thank you for your continued passion and support toward these magnificent horses.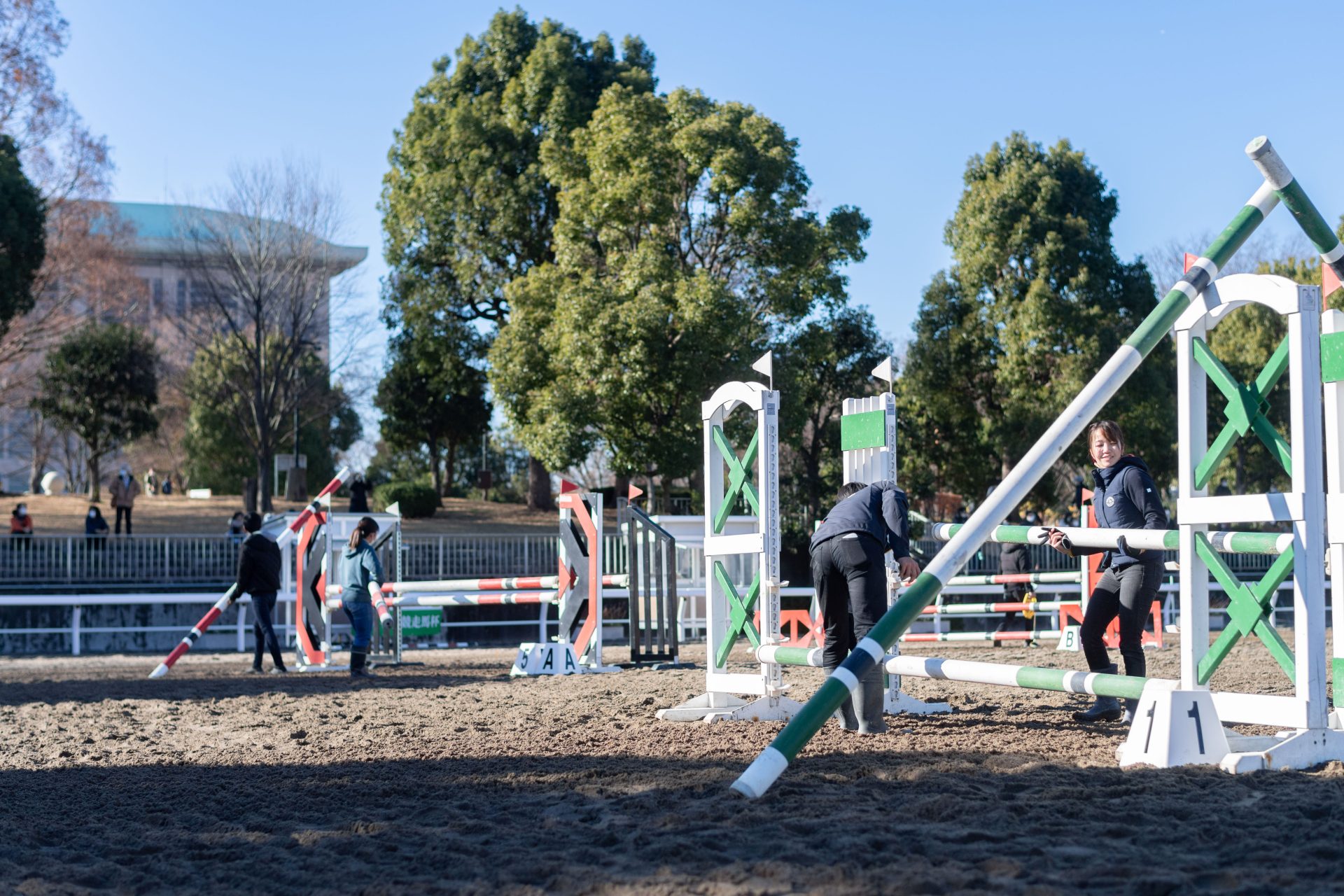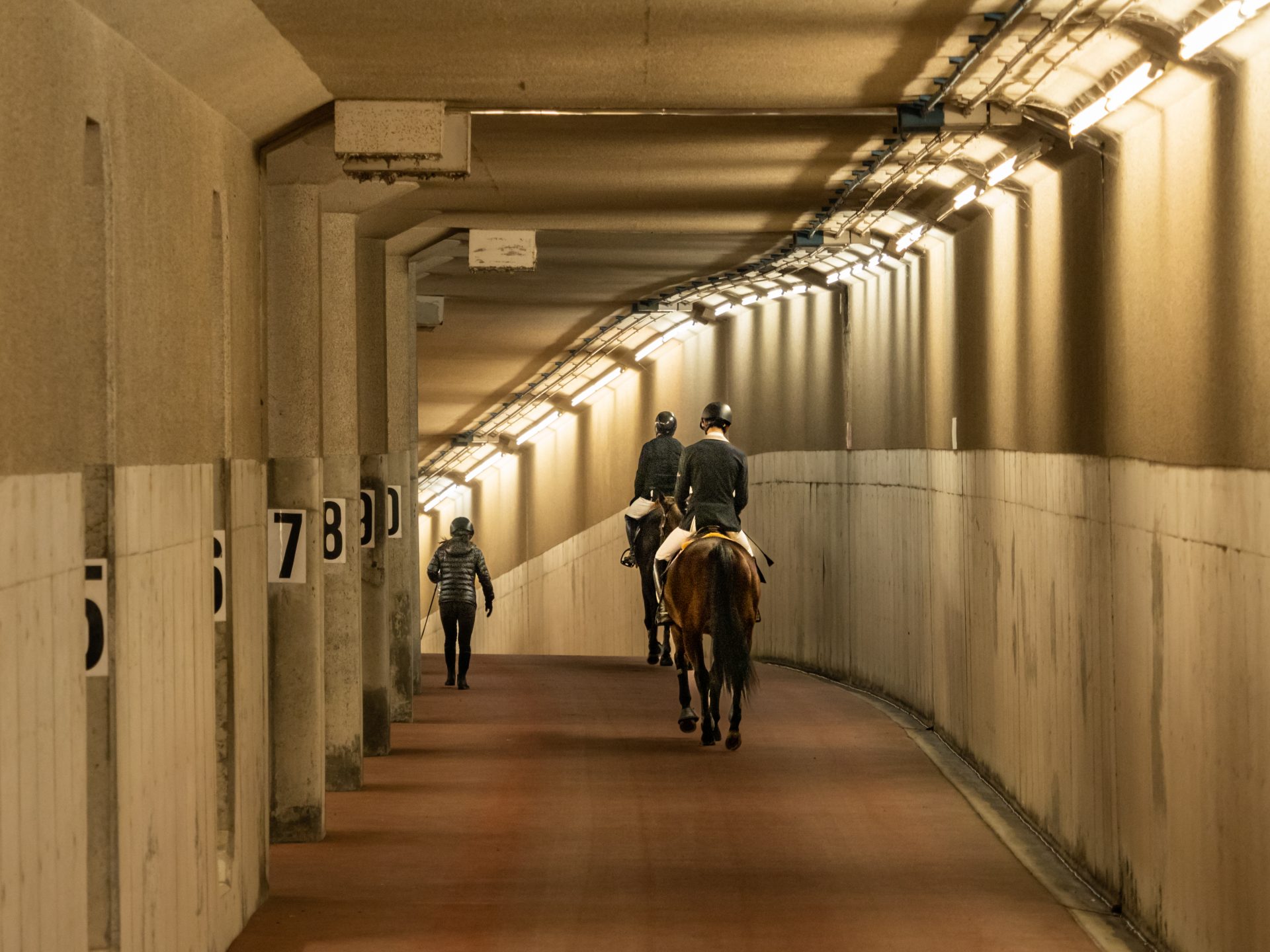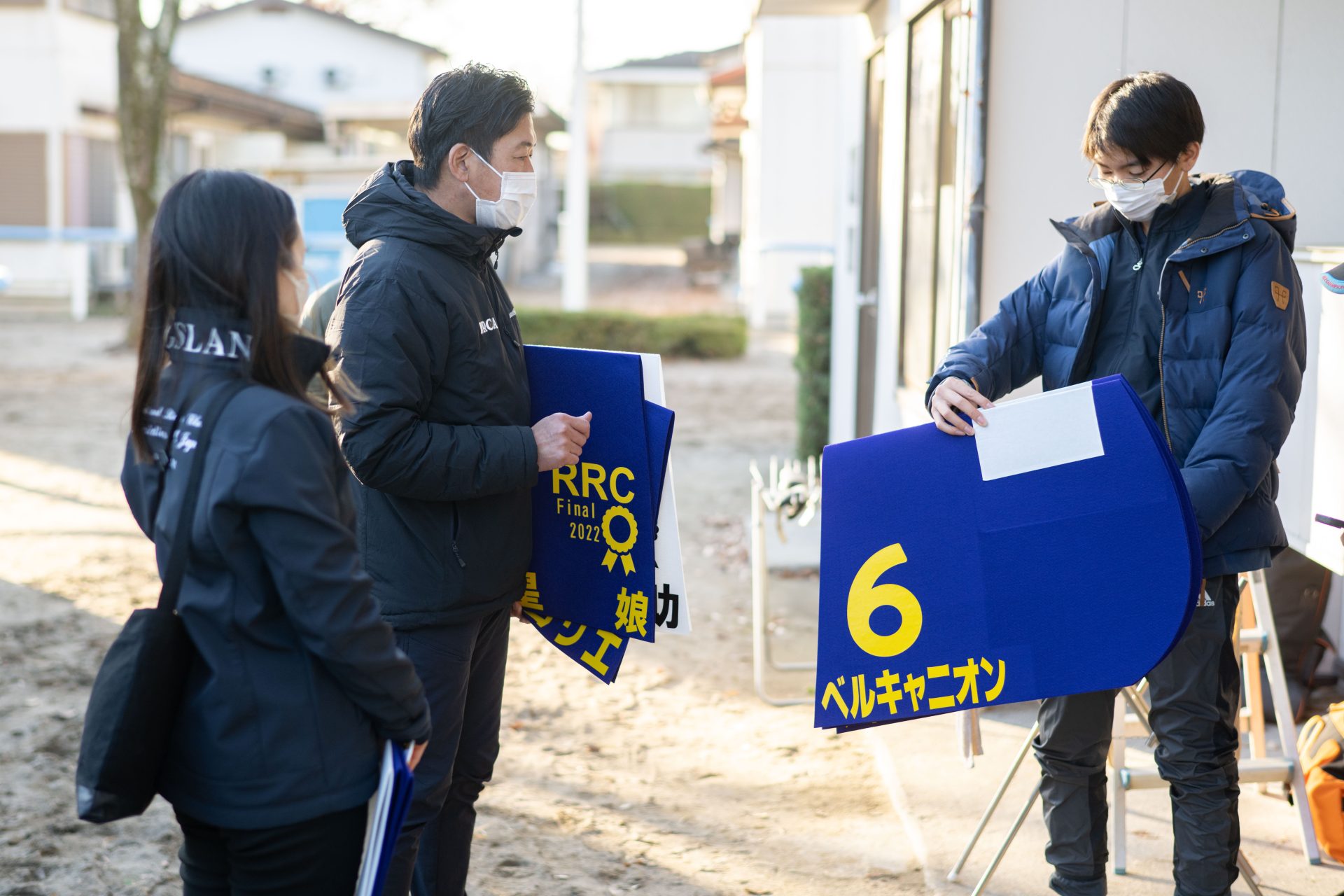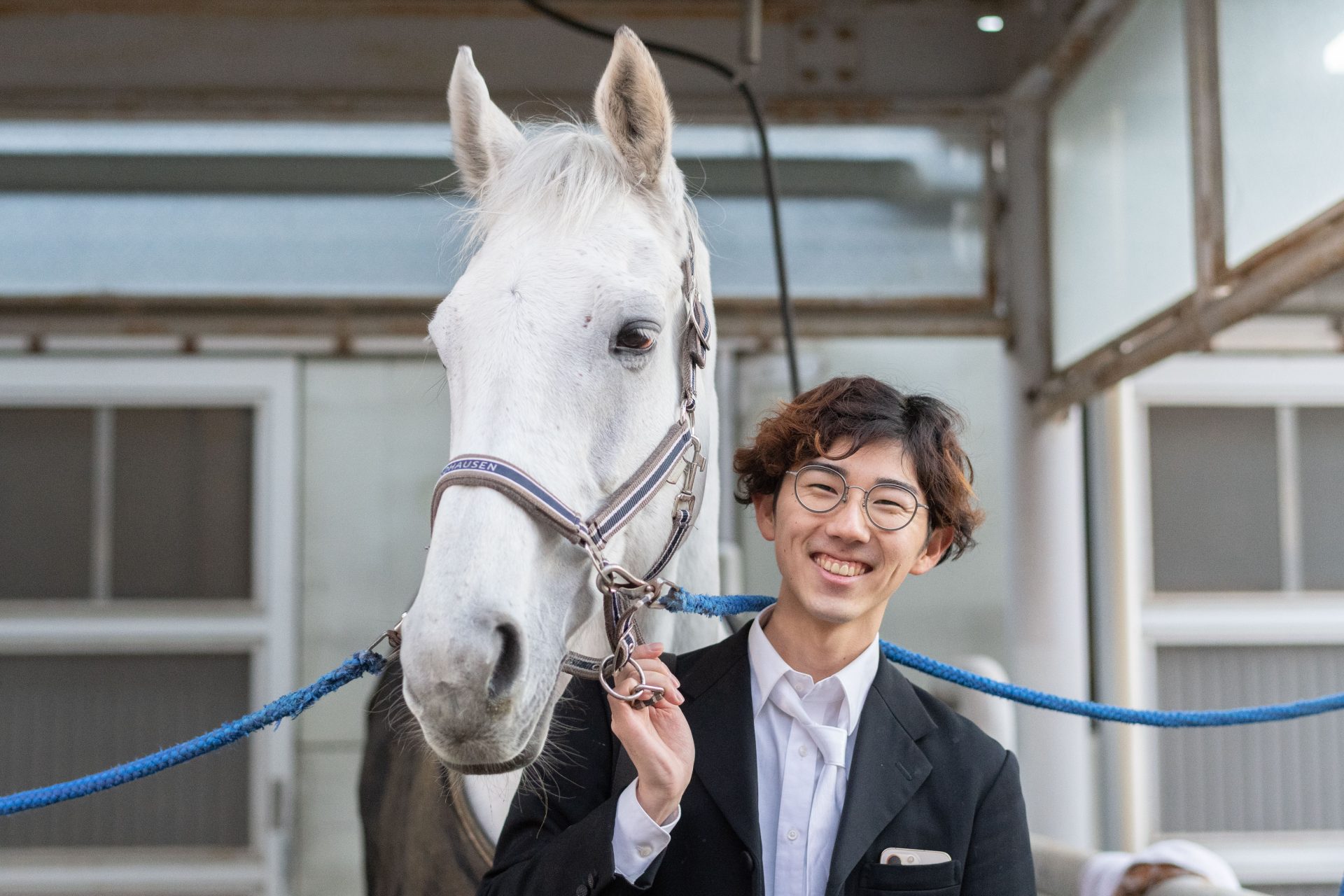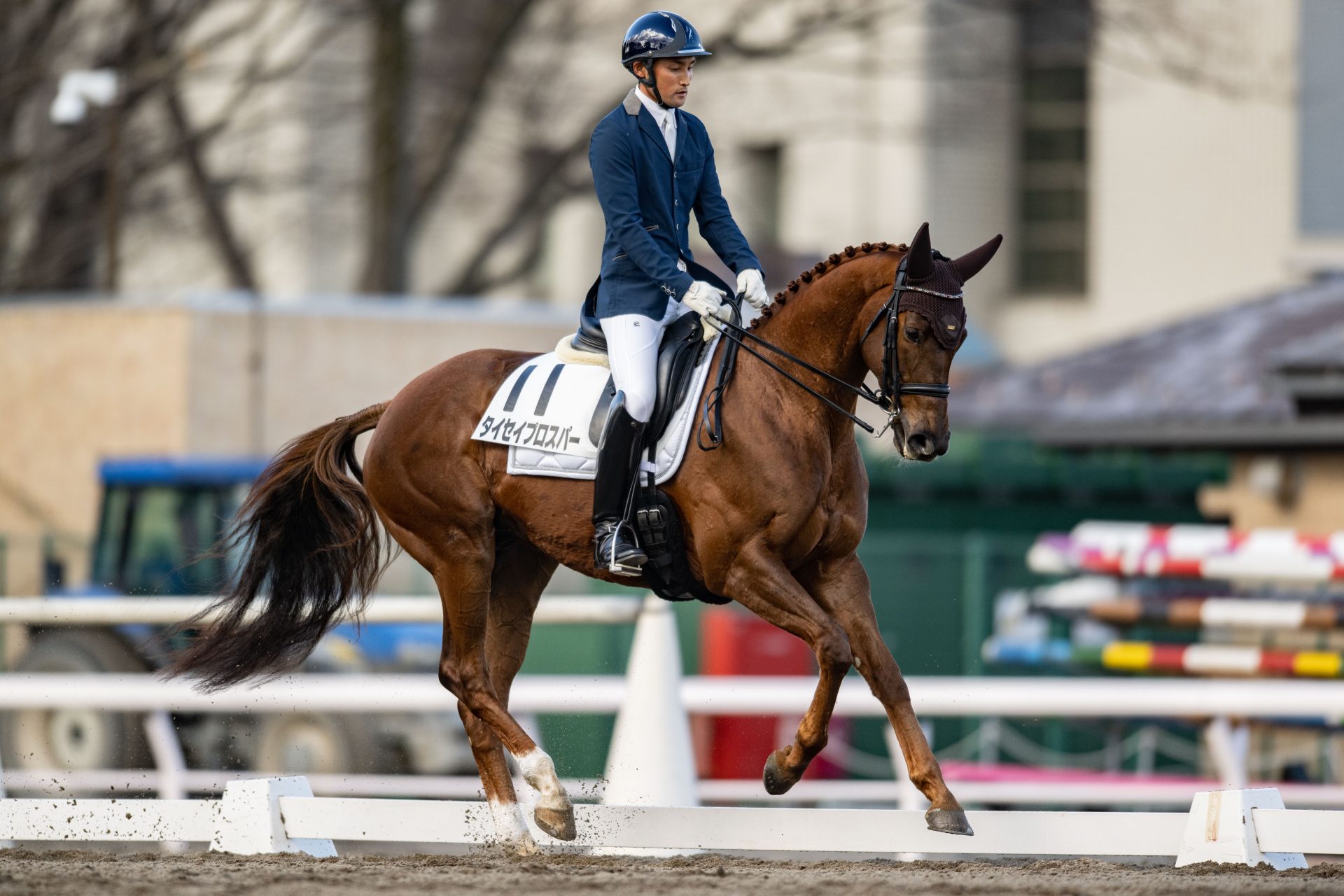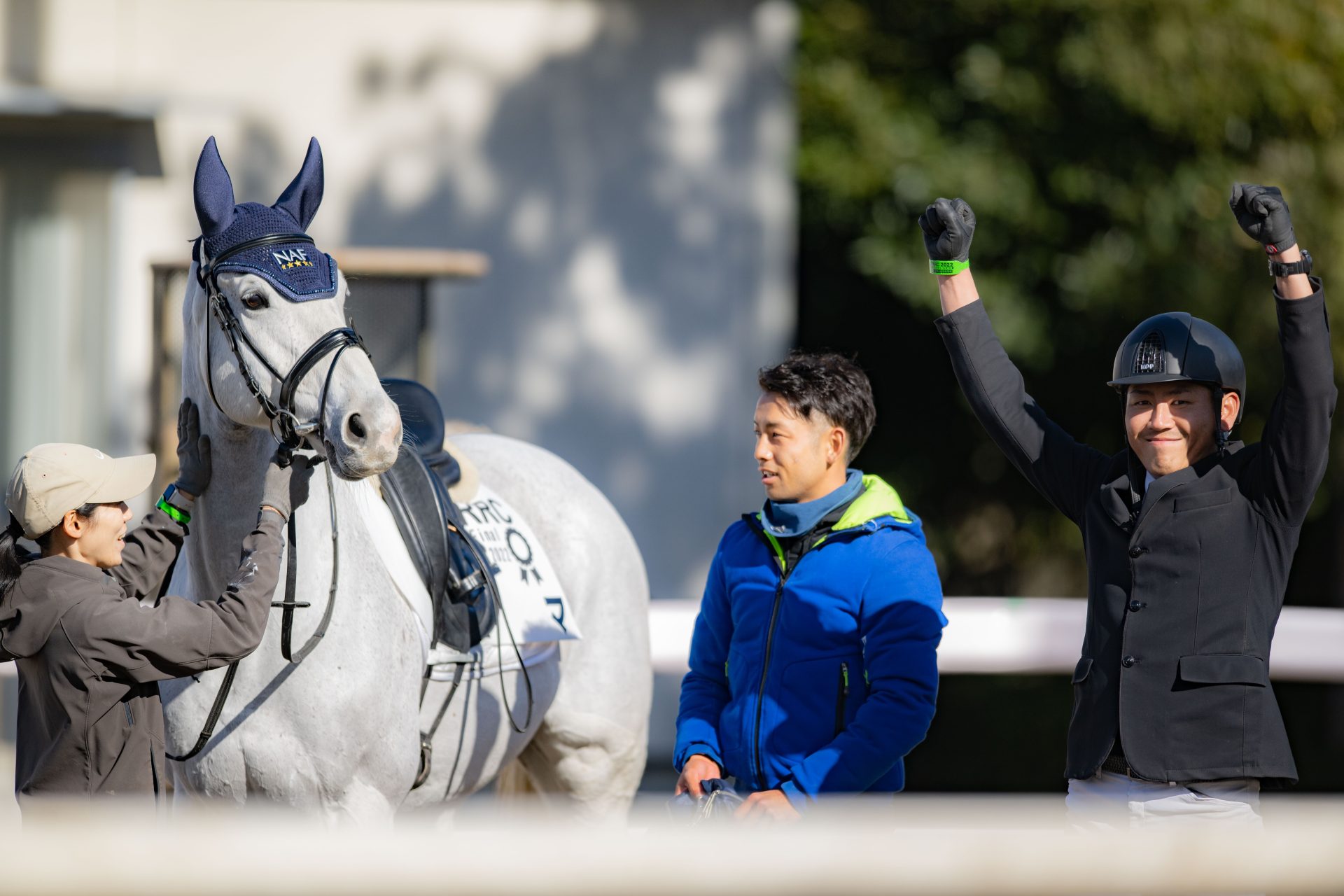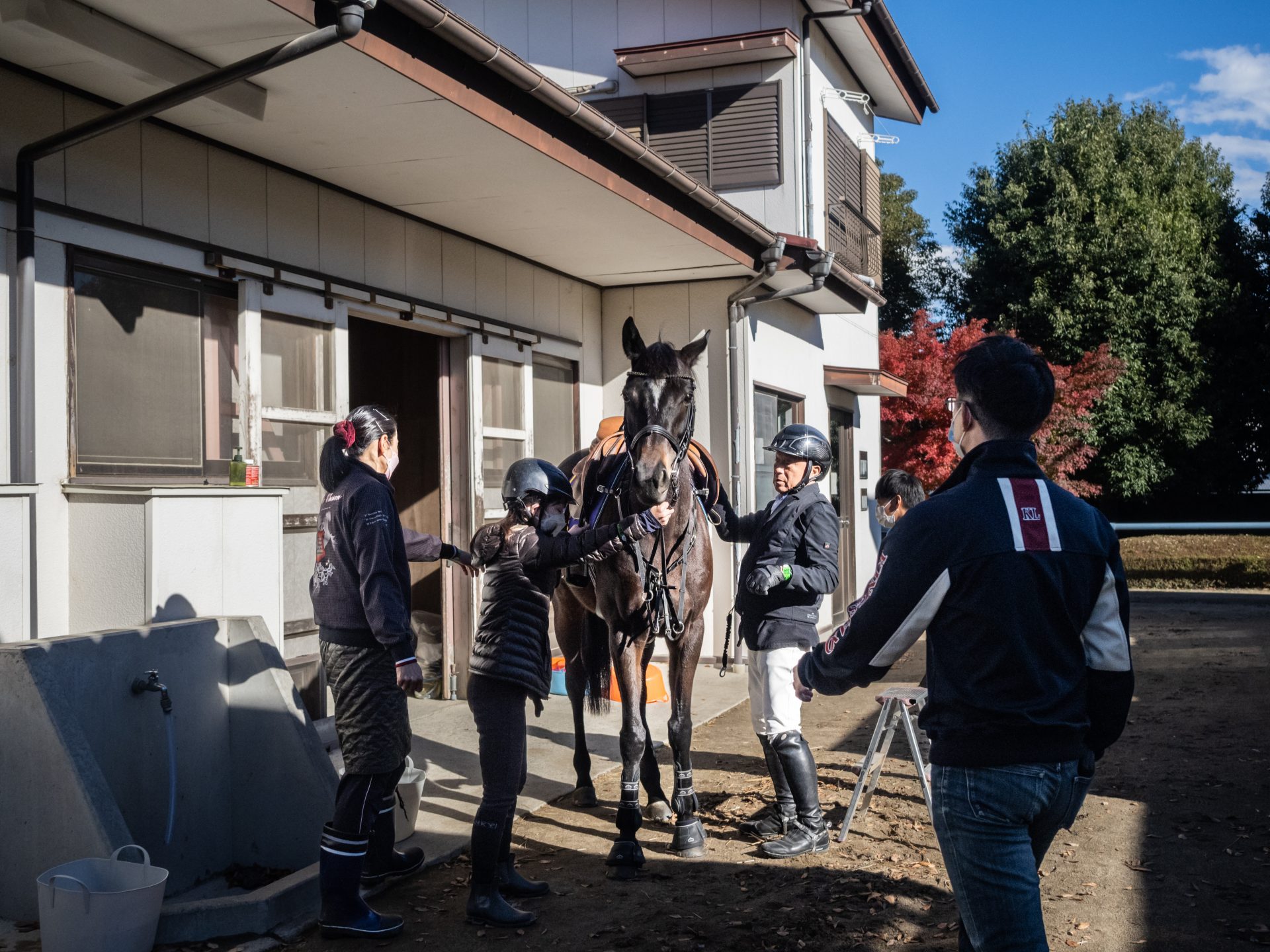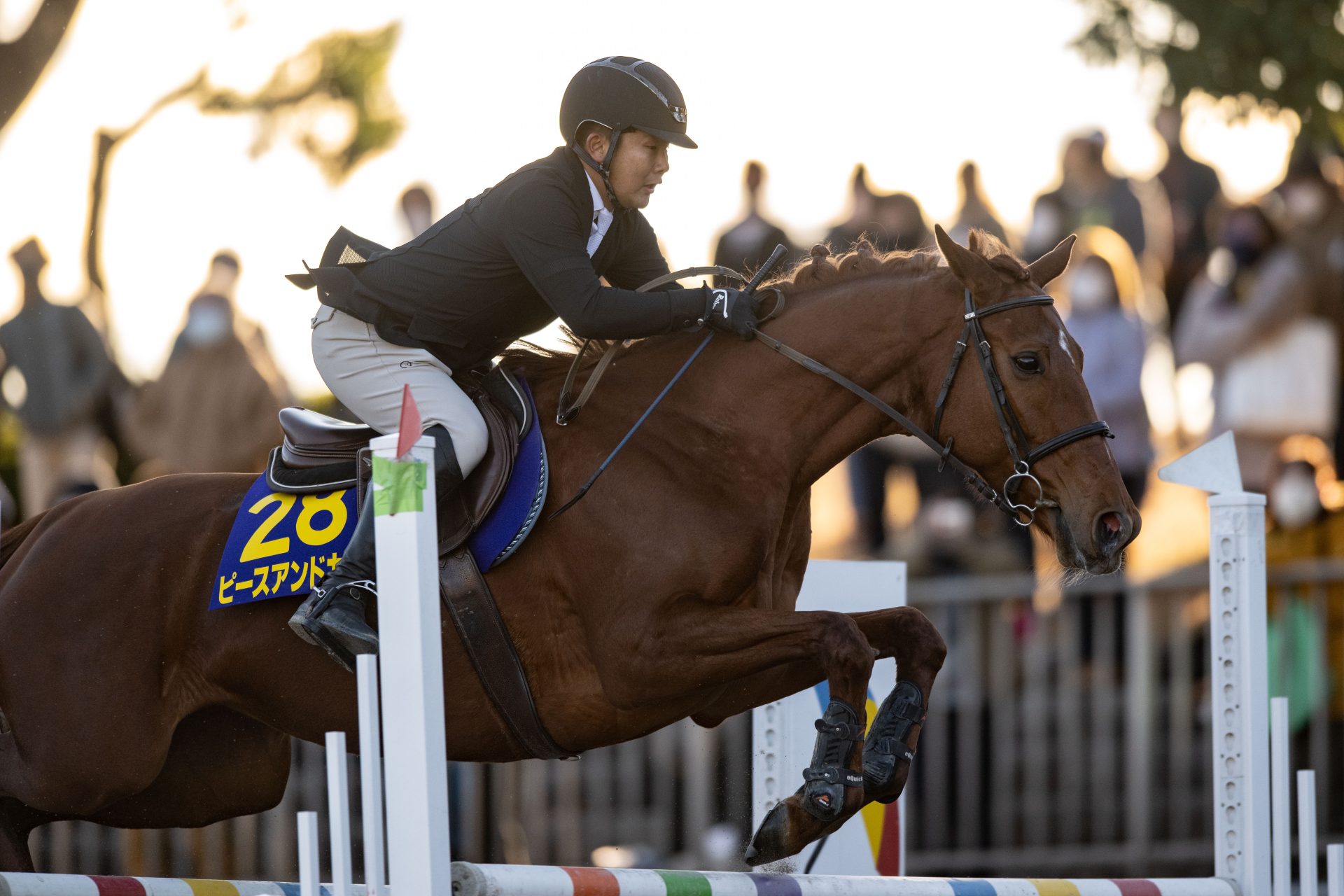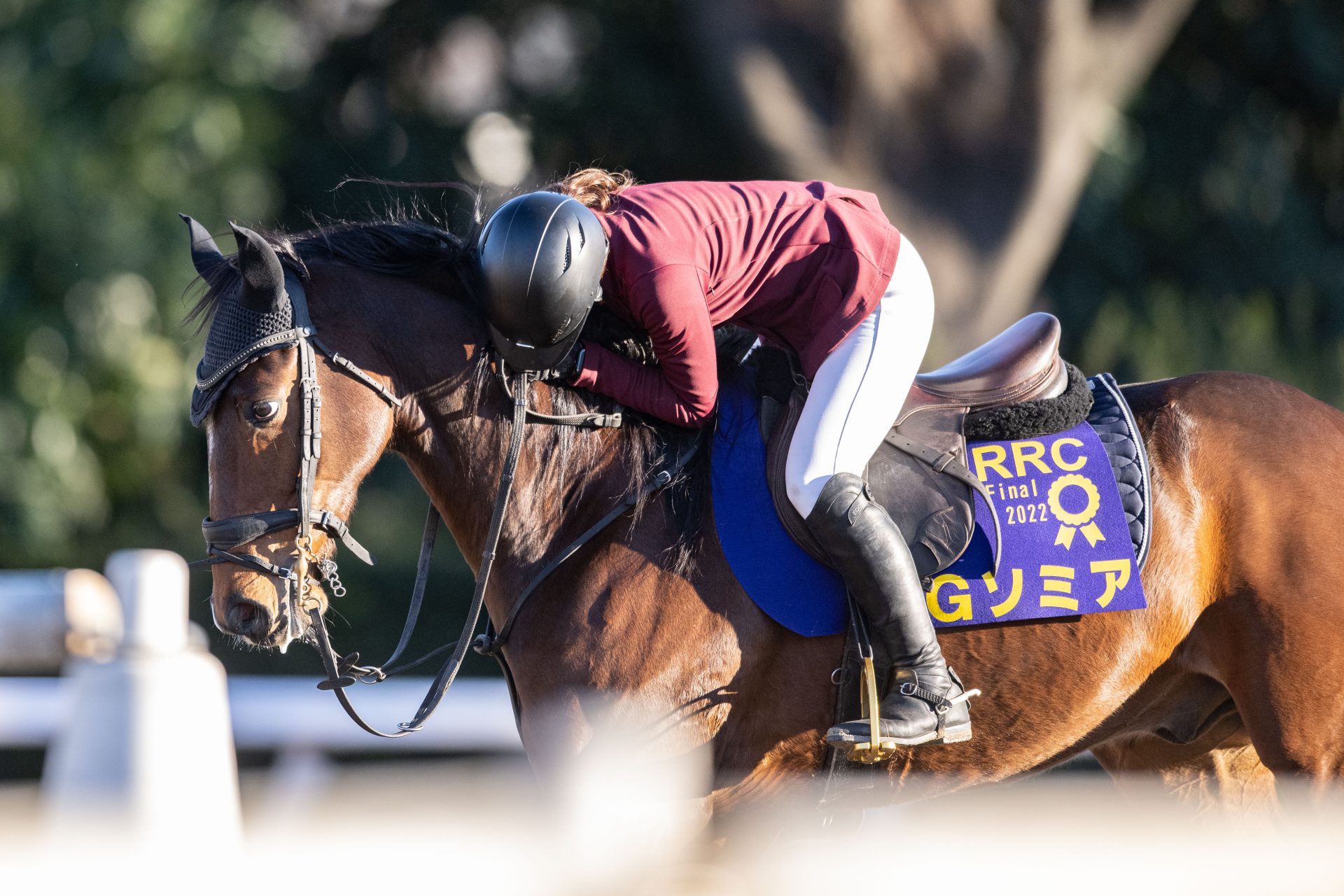 Photo by Ryosuke KAJI ▶︎ https://ryosukekaji.com
Photo by Umagrapher Kanako ▶︎ https://www.instagram.com/kimonosuki02/?hl=ja