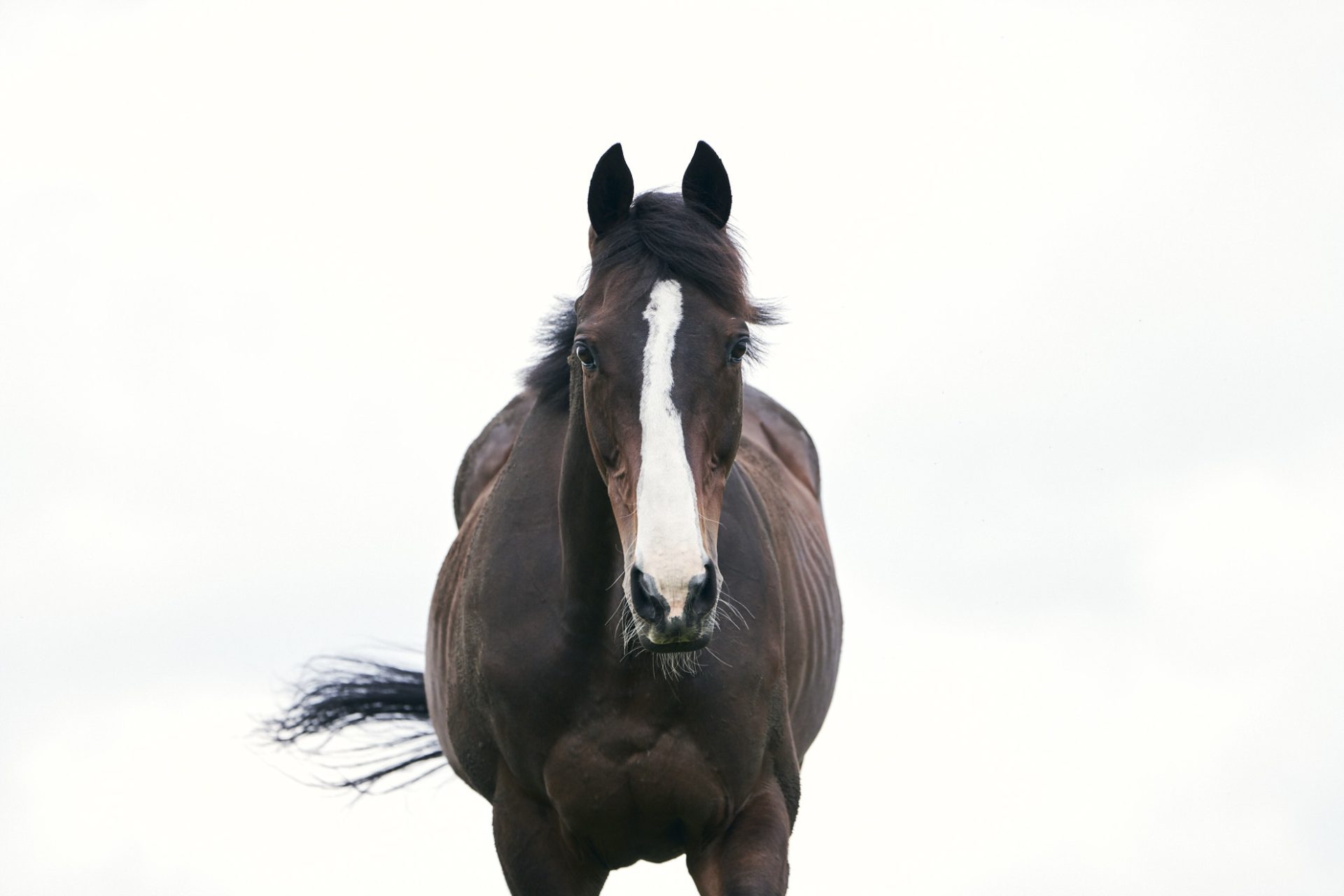 Growing up with Thoroughbreds
My father was an equestrian rider, so I grew up working with horses from a young age.
It all started when I competed in a children's jumper class when I was ten years old with a retired racehorse. Eventually, I became interested in horse breeding and got a job at a Thoroughbred breeding farm. Looking back, I see that thoroughbreds have always been a part of my life.
I wouldn't say I insisted or intended it to be this way, but I have always been strangely drawn to Thoroughbreds and their mysterious charm.
Thoroughbreds are sensitive, intelligent, loyal, and very beautiful creatures that all have a unique personality, and I believe they are truly special.
I began my involvement in the Old Friends Japan project because I want to create more opportunities for these incredible horses after retirement, to overturn the negative stereotypes that surround them and to allow more people to learn about retired racehorses.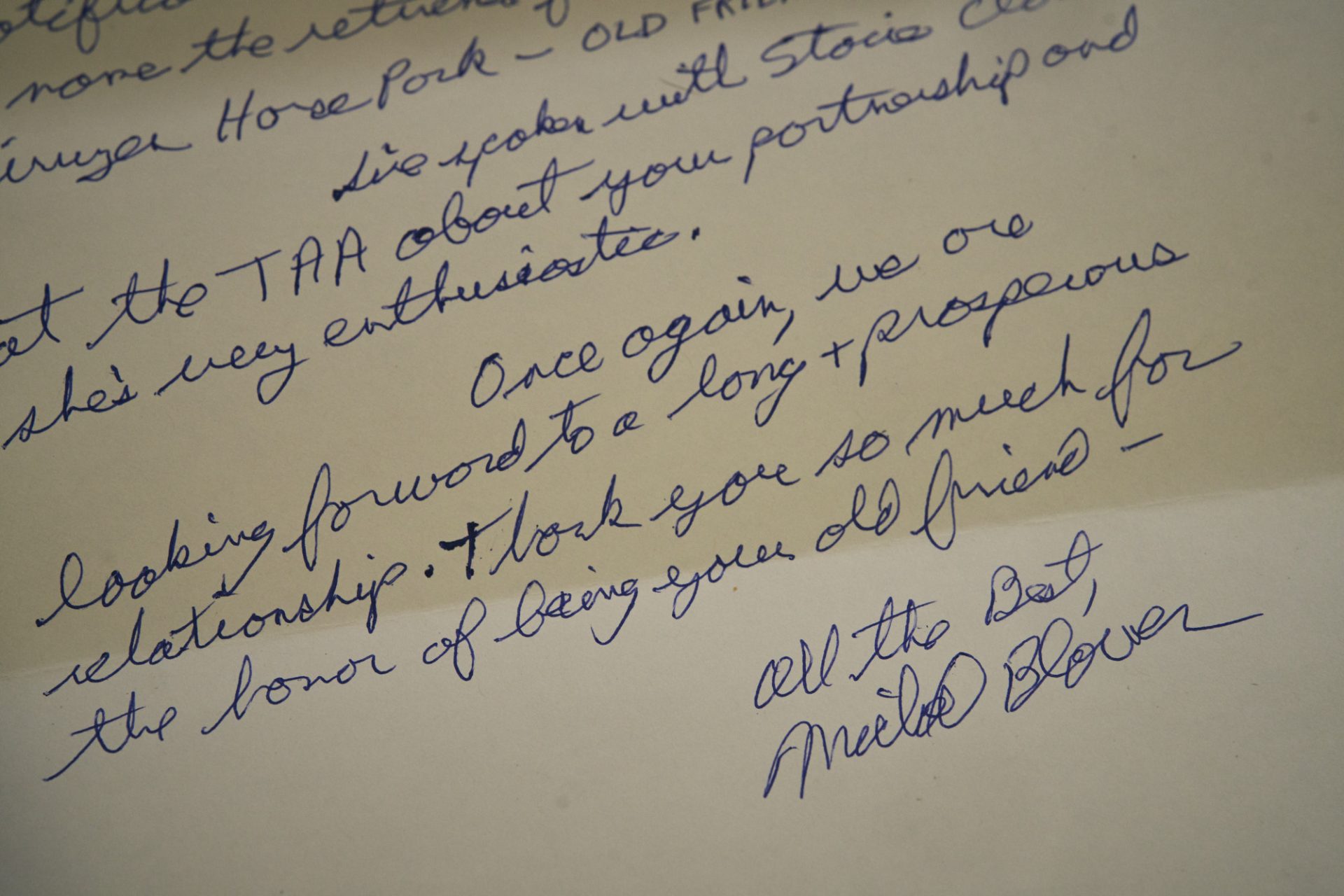 Old Friends Equine USA and Old Friends Japan
Old Friends Japan is an organization for retired racehorses which was founded in April 2021. It is located in Hiruzen Kogen of Maniwa City, Okayama Prefecture, a region that is rich in nature with a magnificent view of the Hiruzen Sanza mountains.
Currently, there are 13 retired racehorses that reside at our facility, including Delta Blues, the winner of the 2004 Kikuka-shō (G1), and the 2006 Melbourne Cup (G1).
Through our many years of researching various projects around the world for retired racehorses we were especially drawn to Old Friends Equine, a thoroughbred retirement facility in Georgetown Kentucky, USA. Their unique style of operation and the number of horses they keep while successfully utilizing horses as tourist attractions caught out attention.
The founder of Old Friends Equine, Michael Blowen, was a movie critic who wrote for the Boston Globe. He started off on a rented paddock with a single retired racehorse, and now the organization has grown to having over 240 retired racehorses and stallions under their care. After having an opportunity to meet Mr. Blowen in person, we were convinced that we wanted to aim for a similar style of operation.
With the help of Stacie Clark of the Thoroughbred Aftercare Alliance (TAA), a retired racehorse organization in the U.S., and others, we were able to realize a partnership with Michael Blowen's Old Friends Equine, and share their title as Old Friends Japan.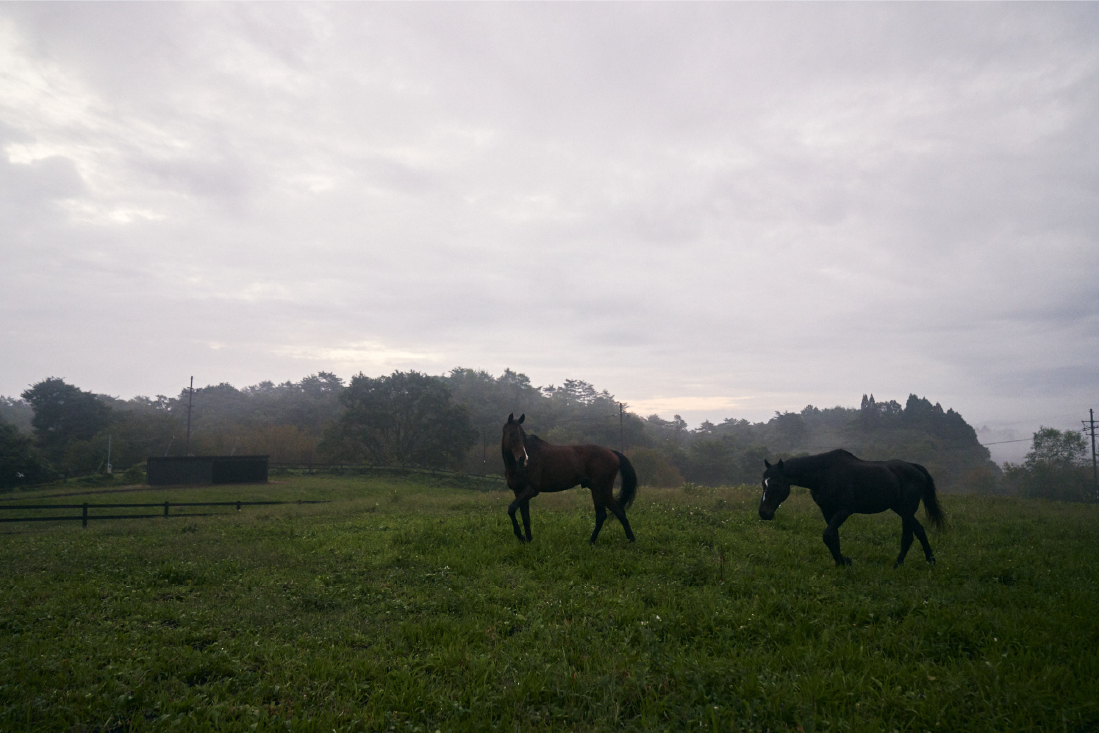 Tourism based model for retired racehorses
Old Friends Japan is starting off by experimenting with a business model that is based on the tourism services offered at Old Friends Equine USA.
In spring of 2022, we opened up our paddocks to the public so visitors can view our horses being turned out in the fields. Seeing the horses up close in the open fields is quite different from seeing them on the racetracks and we believe it allows visitors to experience the Thoroughbreds in their more natural state.
We have many horseracing fans who come to see their favorite retired horses and they show great joy in meeting the horse whose career they have followed throughout the years.
Hiruzen Kogen is also a very popular tourist destination, which attracts over 2 million visitors a year. Even visitors who are not familiar with horseracing seem keen on meeting the former G1 champions and take pictures of the horses with great interest.
Our ultimate goal is to provide all people with opportunities to learn more about horses through Thoroughbreds and retired racehorses.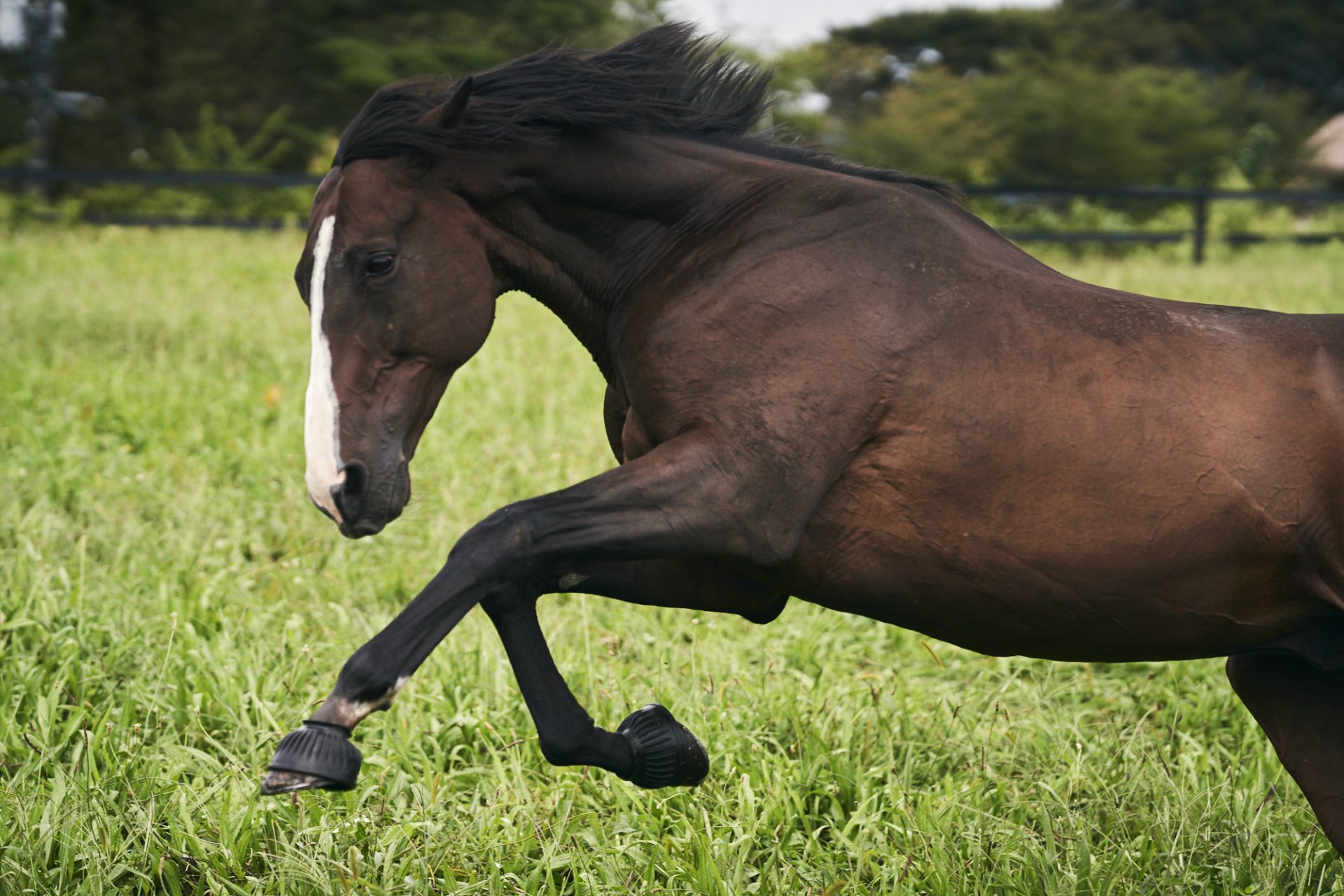 Power of Thoroughbreds
Although Thoroughbreds are bred for racing, they are very versatile compared to other breeds and can be trained to work in a variety of fields and disciplines. There have been Thoroughbreds who have competed in Olympic level competitions, and many Thoroughbreds go on to become strong partners for equestrians and leisure riders.
It can be said that, compared to other horse breeds of its age, retired racehorses have experienced many different aspects of human society from a young age. They have already been acclimated to being transported, being in crowds, loud noises, going to various racetracks and more. Thoroughbreds also have a large range in size, temperament and personality, so much so that describing the breed under one name does not do it justice.
On the other hand, Thoroughbreds have had a reputation as a breed that is difficult to handle because of their sensitive and reactive nature. However, we now know that through proper retraining and understanding of their tendencies, Thoroughbreds can become the ideal partner for any discipline.
In fact, it has been found that their sensitive nature, responsiveness and intelligence make them a great breed for horse therapy programs that treat mental illness and trauma. Consequently, the number of organizations offering horse therapy programs utilizing Thoroughbreds are increasing in the United Kingdom, the United States, Australia, and other countries around the world.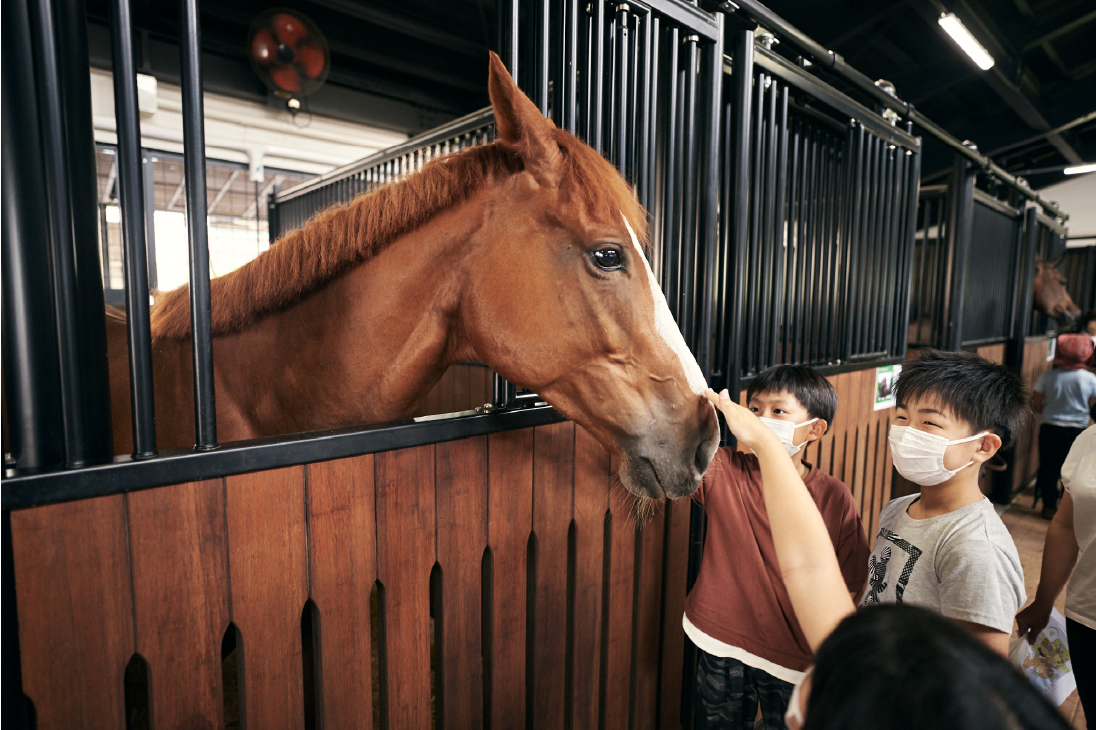 The relationship between human and horse
Horses have played an important role in various aspects of human society for over four thousand years.
Although their roles have changed over the years due to the advancements in tools and technologies, the special relationship between human and horse has remained unchanged. A scientific journal reported a study on the DNA of horses around the world, and it was found that horses, even the wild Mongolian horse, are all descendants of domesticated horses. This means that through our thousands of years of working in partnership with horses, all horses that exist today have been touched by human domestication.
Perhaps the reason why humans have been so involved with horses lies in the fact that horses are one of the few animals on this planet that we have developed such an emotional and co-dependent relationship with.
Unfortunately, in Japan, there are few places where people can interact with horses and horses are not a common part of life anymore.
At the same time, because Japan is unique in the sense that Thoroughbreds make up 60%~70% of all the horses kept in the country, Thoroughbreds are sure to be the key to passing on the relationship between human and horse in Japan.
We hope that through our activities that utilizes horses, we can create value in all the different possibilities that Thoroughbreds possess and bring it all to life.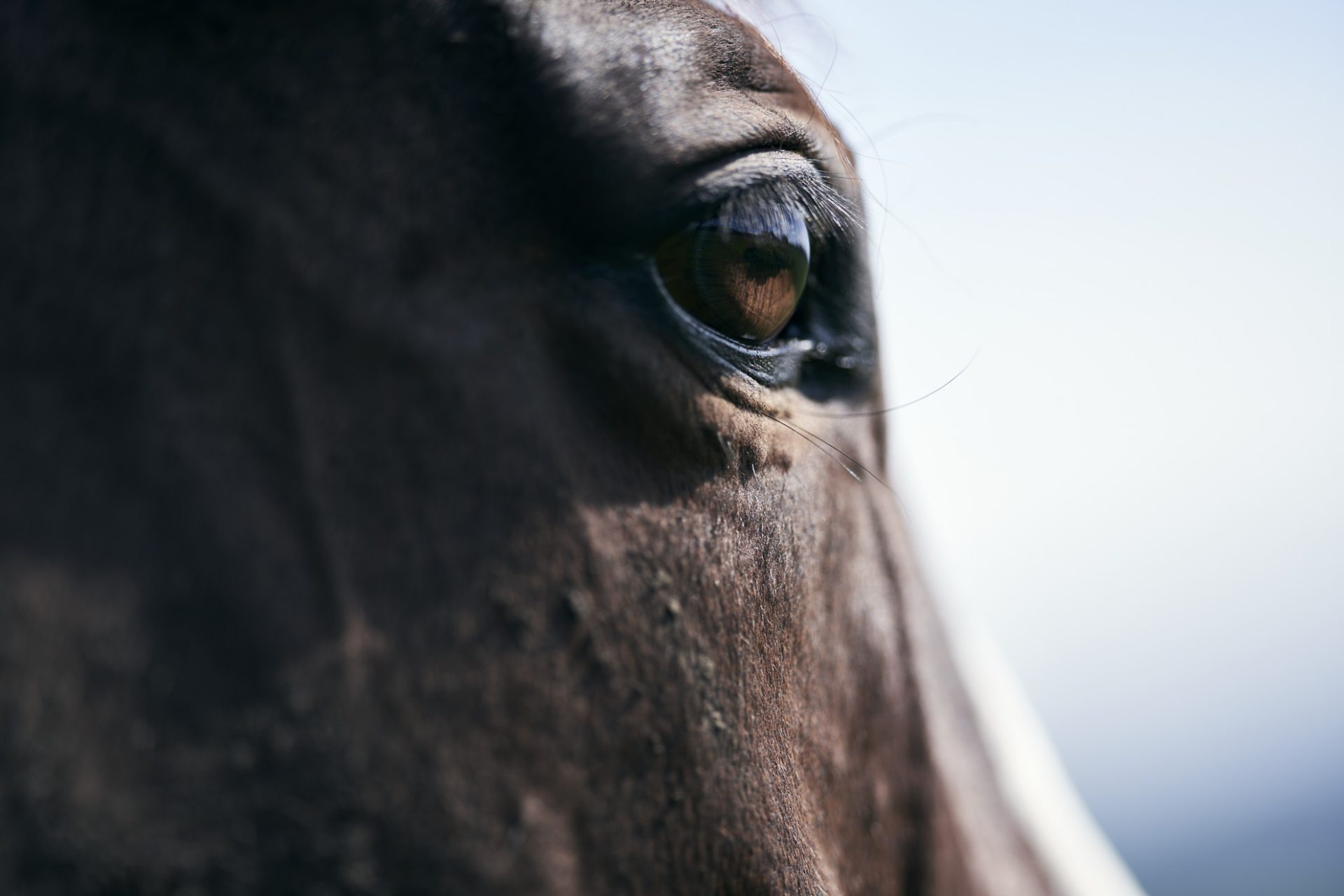 Old Friends Japan ▶︎ https://oldfriendsjapan.com/ja/
Photo by Yosuke Kashiwakura ▶︎ https://www.yosukekashiwakura.com/